Specializing in Creative, Unique and Timeless Wedding Photography Services across Tampa Bay and Central Florida's Gulf Coast Beaches
If you are a couple in search of the perfect wedding photographer in Tampa you have come to the right place and I am about to explain why. Allow me to toot my own horn for a minute, just keep in mind that I am actually pretty humble.
Top Five Reasons Why I Am the Best Tampa Wedding Photographer for You
Couple's First Wedding Photography Experience
From the moment we discuss the details of your wedding I am by your side to coach you through any obstacles that may arise. While I assist in a multitude of ways I will not waste your money. Over my years of experience I have come to realize that a ton of getting ready and dancing photos are not the best use of your money. You would be betters served hiring me an hour before your ceremony and keeping me there just after the cake cutting and toasts because dancing photos start to look the same after an hour of coverage. We recommend six hours of coverage as a good starting point. Should you have questions I'm happy to help guide you and I can assure you that I will be by your side to capture all the special and intimate moments with out being obtrusive at all.
Great Photographer in All Lighting Conditions
I come equipped with my own mobile lighting studio and it comes along with me on every wedding. In this day and age there are a lot of "natural light" photographers. The problem with natural light photographers is that they cannot accurately capture a sunset photo like this one: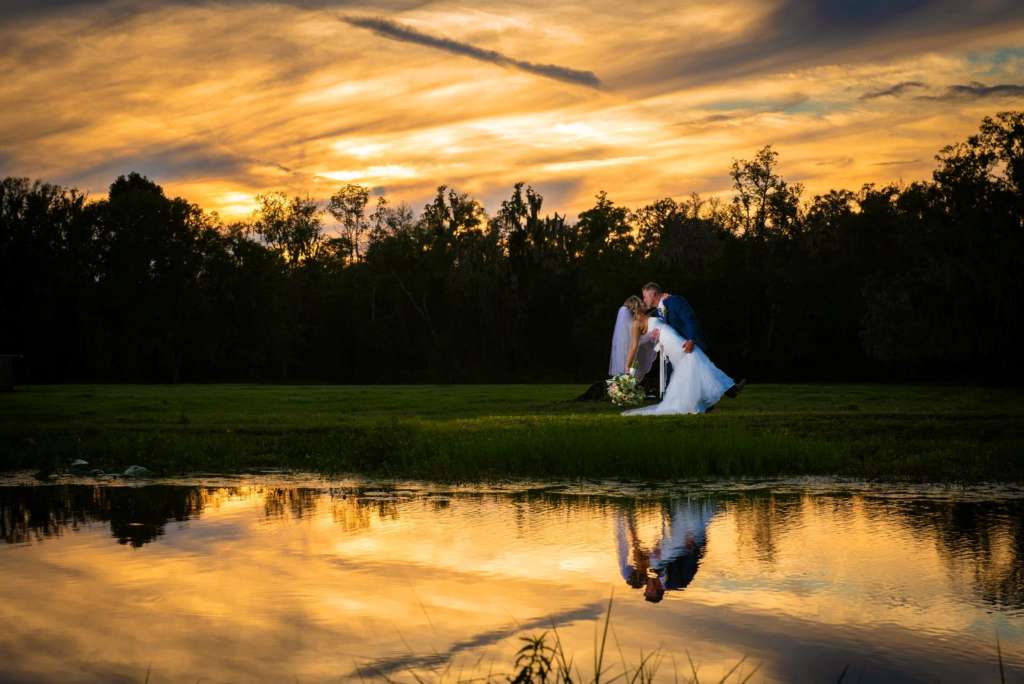 Why you ask? Because you need an off-camera flash, otherwise the couple would look like a shadow. Which is totally acceptable if you are looking to create a sunset/silhouette type photo, but a the photo above simply could not be captured using only available natural light. Here is another example where a natural light photographer would be "left in the dark":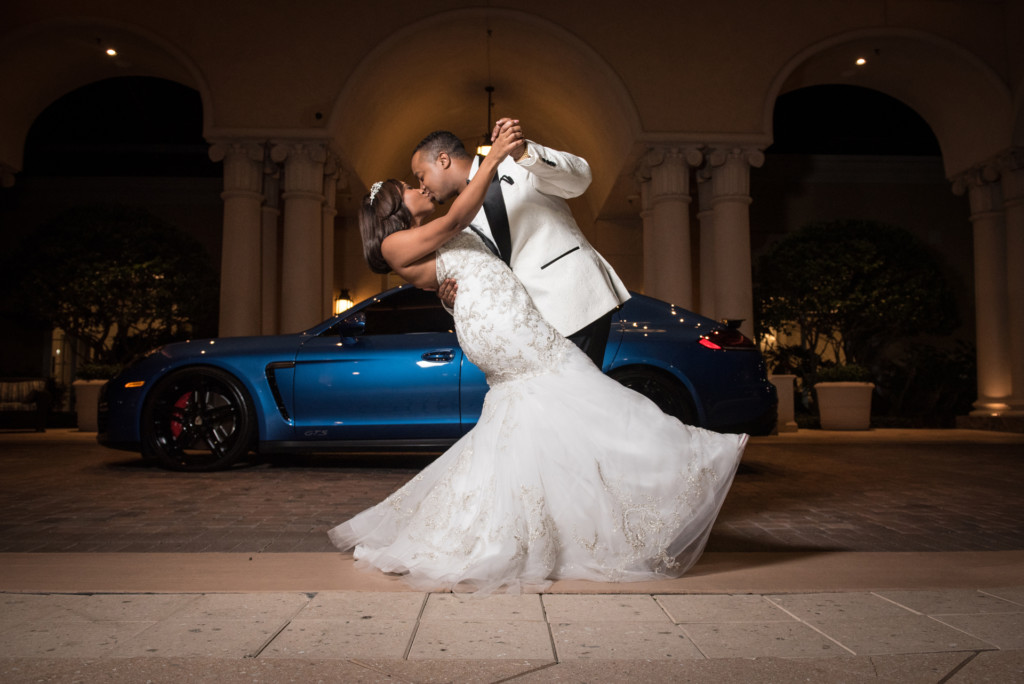 Finally here is an example where I actually used flash to enhance the photo. The flash adds depth and dimension, otherwise the photo would look flat: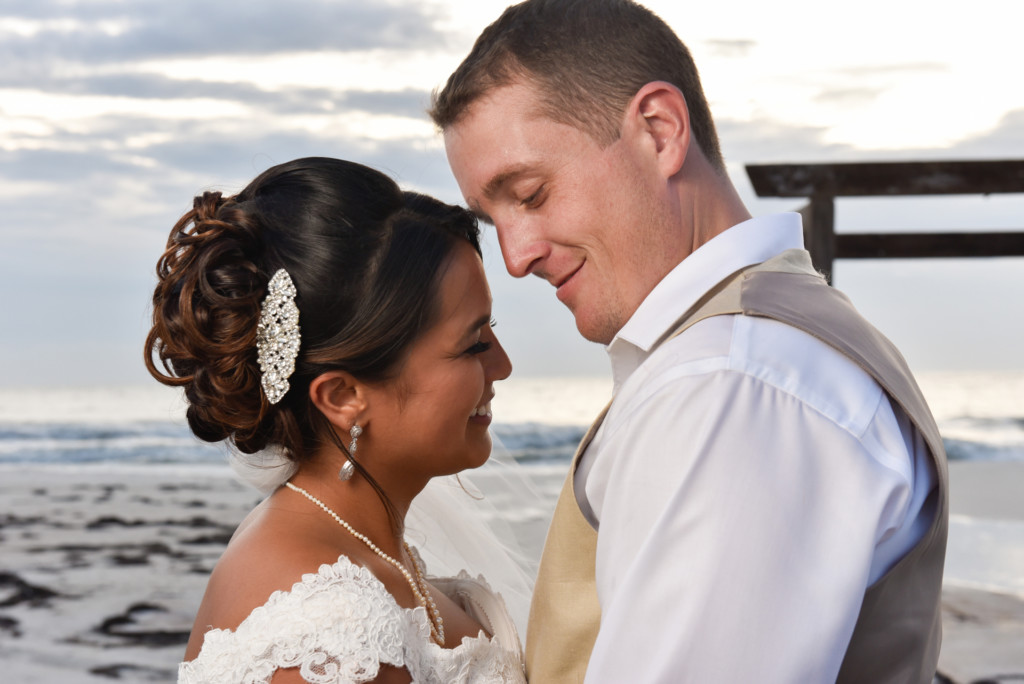 Friendly and Prepared
My personality is stress free and easy going. While a wedding can be extremely stressful I hardly ever get stressed. I just try to go with the flow. I have had Bridezilla's and I've had Bridechilla's. I'm happy catering to both types of personalities. The way I see it, change is inevitable and I embrace it rather than resist. You can also rest assured that I will always get the photo because I will always be by your side. We will work together as a team, I even come equipped with a needle and thread just in case you run into a snag 😉
Flexible and Agile "Ninja" Photographer
As your Tampa Wedding Photographer I will literally bend over backwards for you and others have even referred to me as a ninja. While I have no marital arts experiences there is a good chance you could find me climbing a tree searching for the perfect angle to get just the right photo. That is how important it is to me that I make sure your special day is documented from every angle possible. NOTE: This is just a really flexible bride and not a self-portrait of me bending over backwards 😉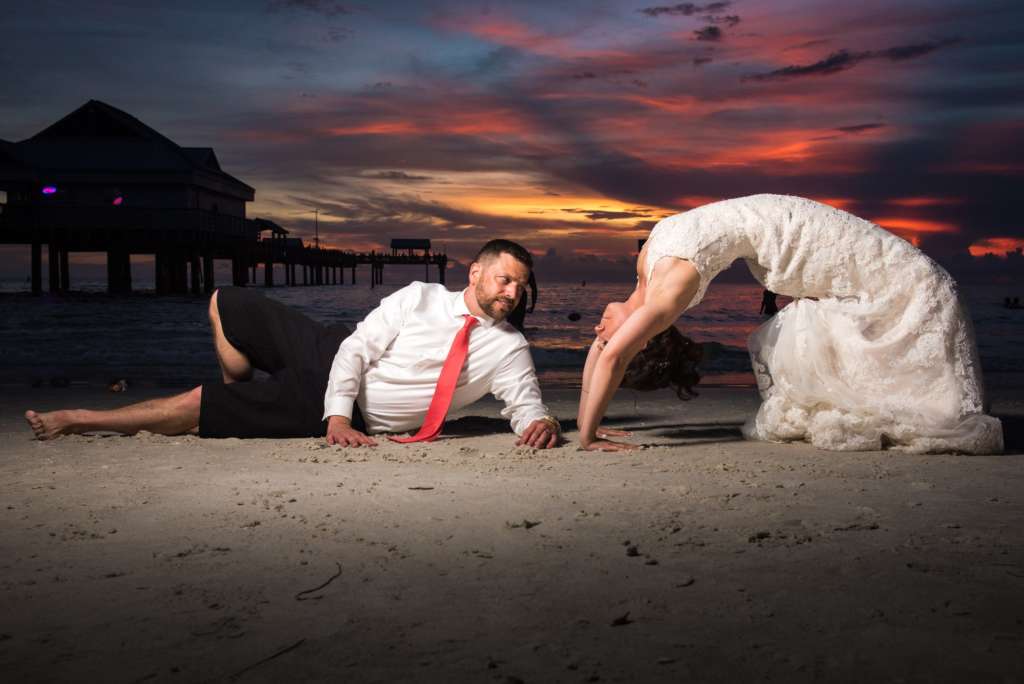 Bright, Vibrant and Real Life Colors Not Trendy and Dated
I'm just going to throw this out there… I am not a "light and airy" photographer and your photos will not be edited to have really rich earth tones such as sage green, browns and copper. Personally it is my opinion that these trends are just fads and will eventually date the photo. I like to capture real life colors that are bright, bold, vibrant and beautiful. By capturing true-to-life colors I feel your photos can be passed down as timeless heirlooms for generations to come because they captured the real essence of the day.
Get in Touch with your Tampa Wedding Photographer TODAY!
Interested in learning more? Please take a moment to view our wedding photography portfolio here. Should you prefer to speak on the phone we can be reached at 813-625-8168 or send us a text. We also highly encourage you to read some real life reviews from some of our current and past wedding photography clients. Click here to read some of those testimonials.